Please feel welcome to have a look around this website. We are specialized in hot air balloon rides in Belgium, situated in the West of the country, we fly often in Bruges, Kortrijk, Waregem, Ghent and Ypres, and near the French border at the sea side.
Sorry, we have NO hotel/station pick up service. Our launch areas are Bruges, Ieper/Ypres, Kortrijk/Courtray and Flemish Ardennes (near Gent/Ghent, Oudenaarde/Audenarde).
Helicopter rides (KORTRIJK region) for groups 3-6 persons all year possible on reservation.
Do you want to offer (a gift voucher) or make your own hot air balloon flight?
Don't look for another company, we do not only sell flight tickets, we also perform the flights ourselves, with our own balloons and all our flights are performed with our own professional and experienced pilots. Everything in our own hands = your warranty for fun and safety!
The sky is the limit when your heart is in it!
Since 1991, so already more than 25 years, Gino Ciers and his enthusiastic team are specialized in hot air balloon rides.
With our 7 balloons, with baskets for 2 to 11 passengers we can offer balloon flights for individuals, small or big groups, and even business incentives.
The one and only way to make a dream come true is to wake up and live it!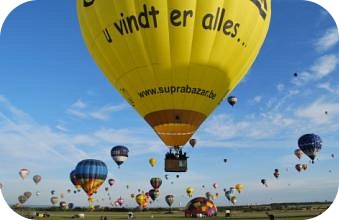 Fly with us above Bruges or Ypres!
On this website: every detail and price for unforgettable hot air balloon rides in Belgium.
A wish? A gift idea? Any excuse is good…
As we have yearly hundreds of happy passengers, and we do everything ourselves, we can offer you the best prices.

Since 1991 at your service:
Flybird - Hot air balloon flights - Gino Ciers
Barzestraat 45 - 8531 Hulste (Harelbeke, Kortrijk)-Belgium



For more than 20 years we offer fabulous hot air balloon rides and helicopter flights around IEPER / YPRES and the battlefields.

See the region from the air.

Contact us now! Special arrangements for big and small groups are possible.Flights every day, weather permitting…often last minute bookings accepted.
Visit our specific website: balloon rides in Ypres
VAT : BE 0 444 125 782
Bank KBC IBAN: BE77 7384 1725 7242 BIC: KREDBEBB
Bank Fortis/ Paribas IBAN: BE24 2850 5893 8138 BIC: GEBABEBB
Authorization of aerial work n° 475